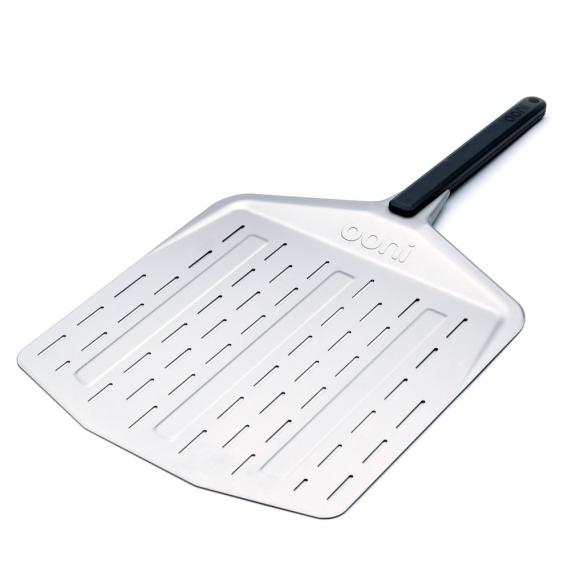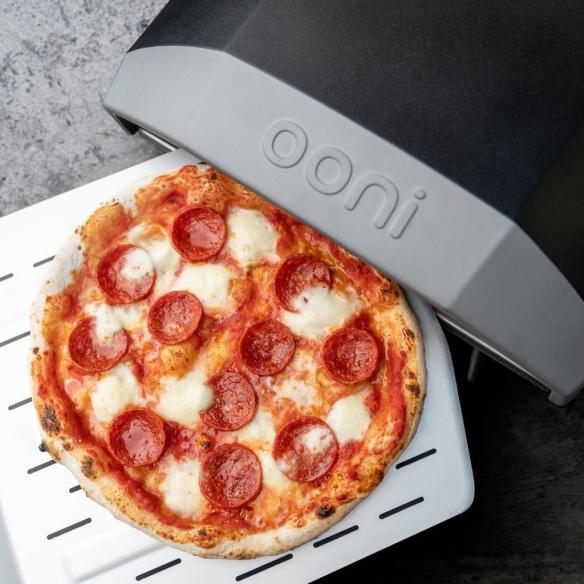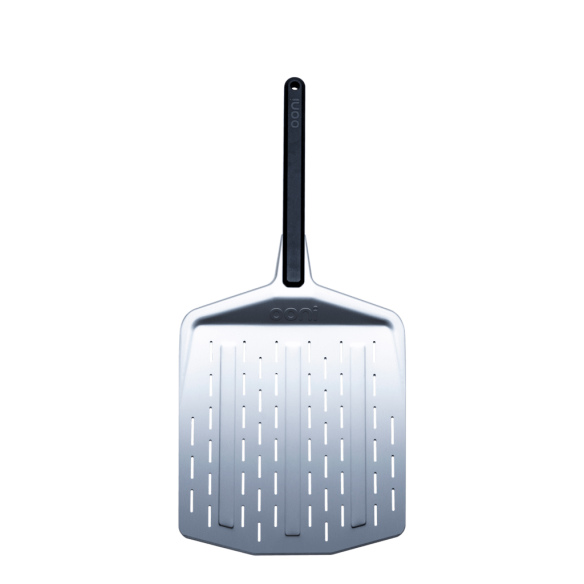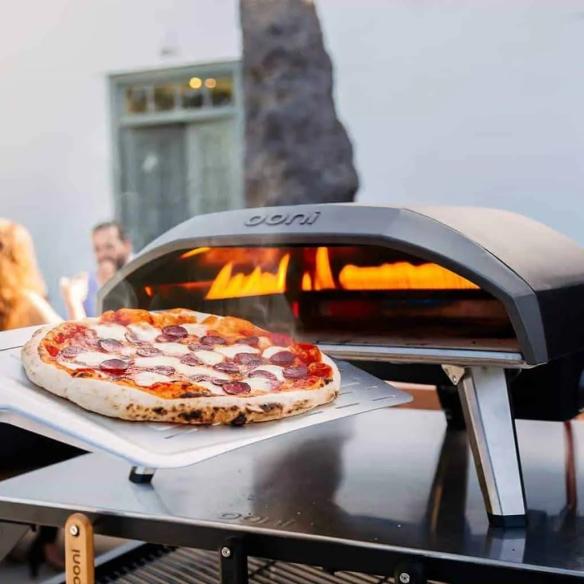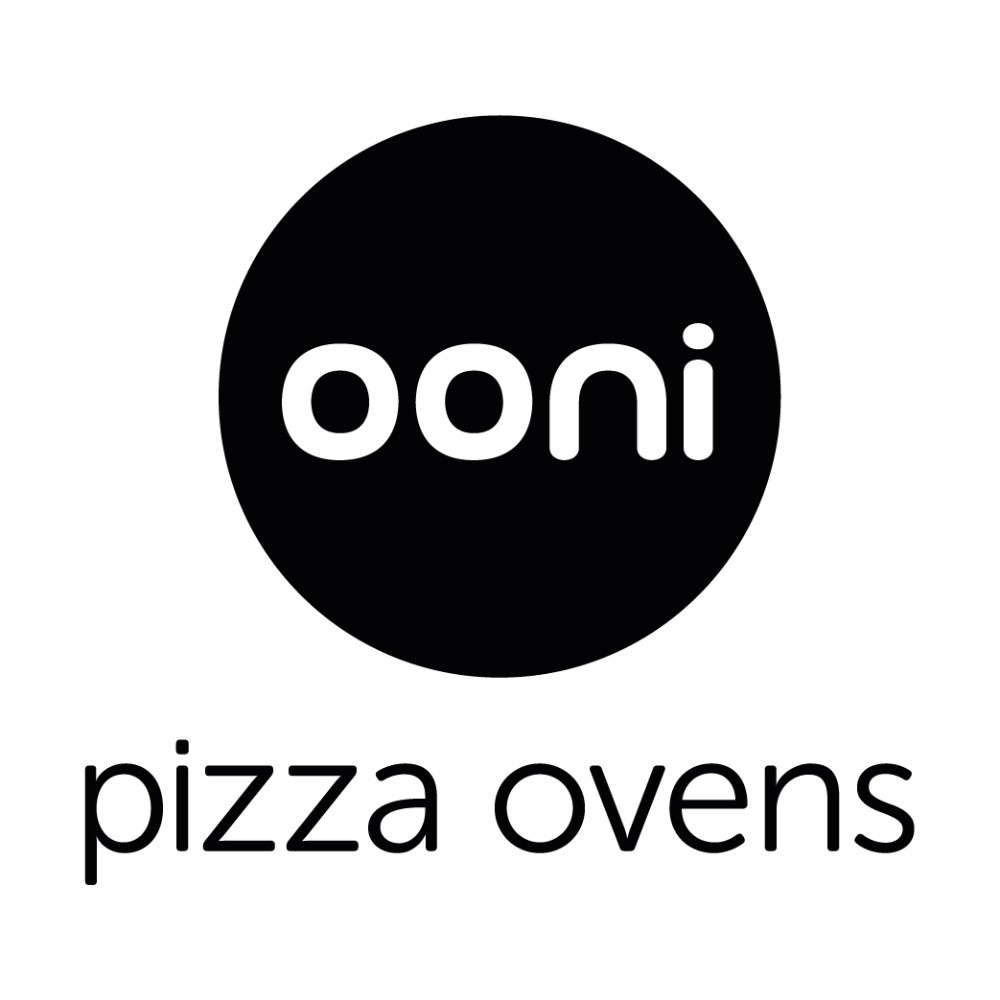 Ooni - Perforated shovel for pizza in anodized aluminum 36 cm with handle
Perforated pizza shovel, professional and light. The very thin edge makes it easier to turn and take the pizzas out of the oven.
Material: Anodized aluminum
Reinforced nylon handle
Dimensions: 74 x 37 x 4cm
Weight: 0.6 kg
Part number: OON UU-P06500
Product Details
Materiale

Alluminio

Dimensioni

36 cm
About Ooni
Il marchio Ooni nasce da un'esigenza, Kristian Tapaninaho, il suo inventore, era appassionato di pizza, ma era frustrato perché alle sue pizze mancava quel gusto da ristorante di qualità che viene da un calore molto elevato, che il suo forno domestico non raggiungeva. Lui non era un inventore, un ingegnere o un designer di prodotti, ma sapeva di avere una grande idea. Dopo una serie di schizzi, molti prototipi e test in cortile, Kristian nel 2012 ha creato il primo forno portatile al mondo per pizza a pellet nel 2012 e oggi la gamma di forni da giardino Ooni consentono a chiunque di diventare il miglior pizzaiolo di casa. I forni per pizza Ooni si riscaldano in soli 15 minuti a oltre 500˚C, che è la temperatura necessaria per fare una pizza di qualità da ristorante! A queste temperature intense, potete cucinare la pizza in soli 60 secondi. Cosa aspetti vieni a scoprirlo in negozio oppure ordinalo online
No customer reviews for the moment.